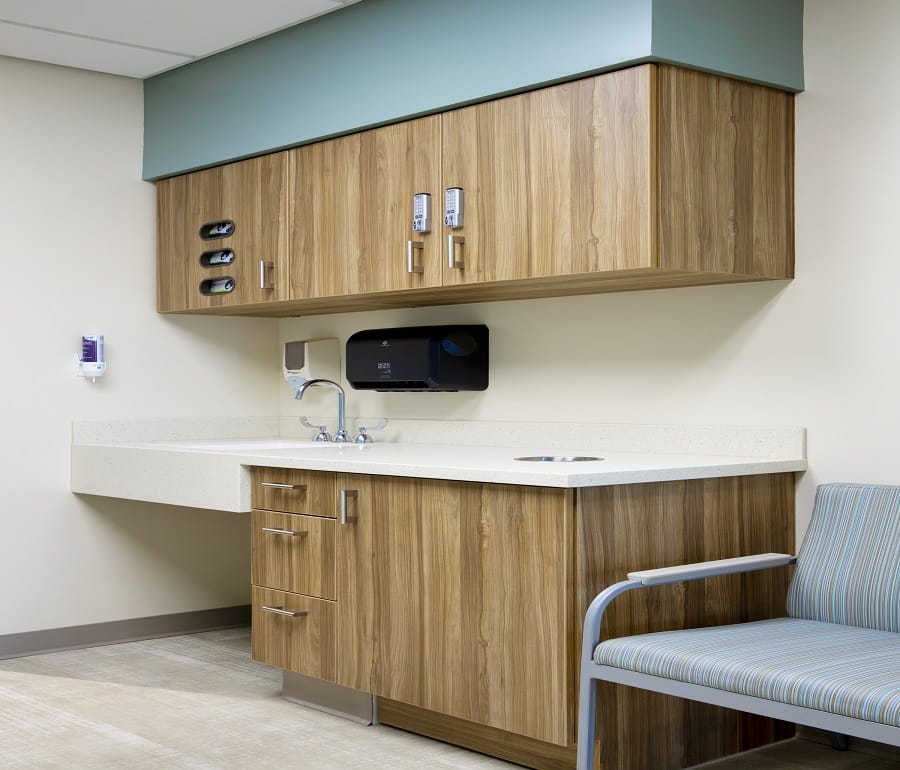 Casework Factory & Equipment
The TMI factories in Dickinson, ND, each utilize some of the furniture industry's leading equipment technology.
The Laminate Casework Factory has 100,000 square feet of manufacturing space. Casework plant additions were completed in 1973, 1987, and 1991. The Drawer Box and Sub-Base Factory, constructed in 2008, consists of about 5,750 square feet and supports the main Casework Factory.
TMI has the product scope, technology, services, and manufacturing scale to handle large, complex construction projects.